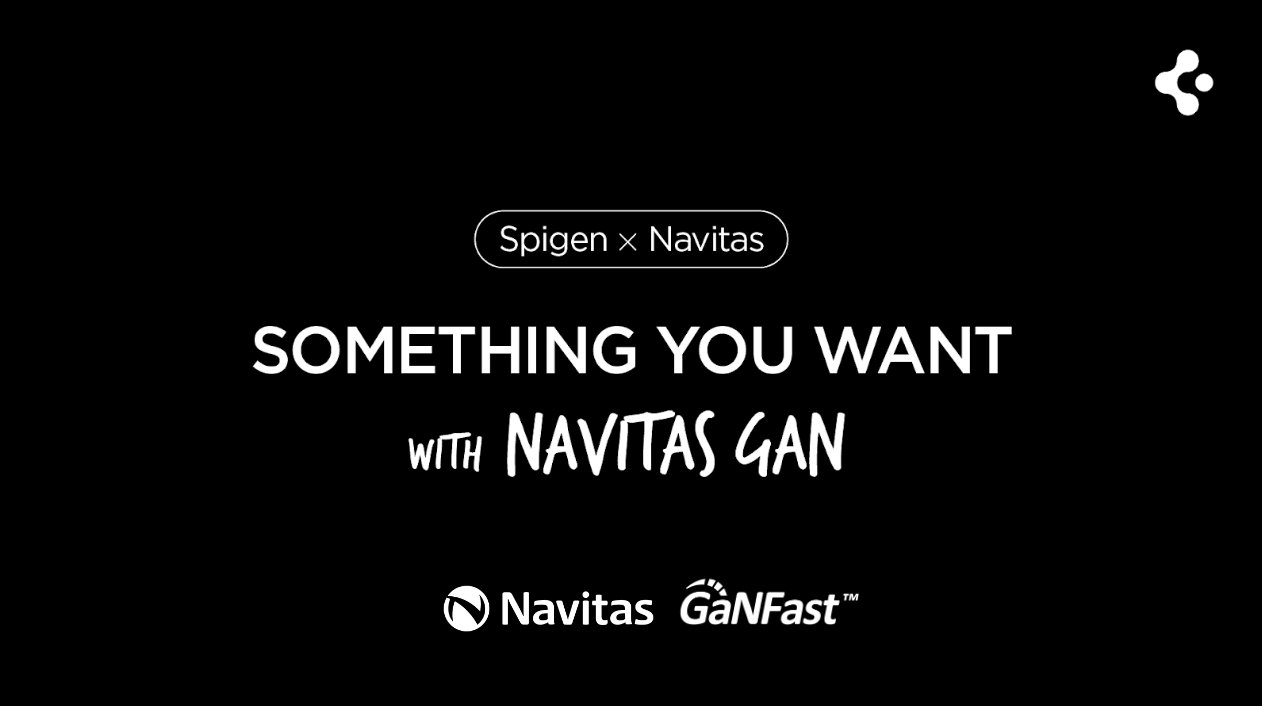 Derived from the German words, "spiegel" (mirror) and "gen" (gene), the name Spigen reflects the ideology behind the company's commitment to create solutions optimized to the needs of an increasingly-sophisticated, global customer base. Founded in 2008, Spigen has grown to become one of the leading worldwide providers of premier mobile accessories.
Since 2020, Navitas and Spigen have built a strong collaboration and Navitas GaNFast™ technology now powers a growing number of Spigen's best-selling GaN fast-charging devices. By using GaNFast, Spigen supports faster, more efficient and ultra-portable charging solutions across a broad power range from 20W up to 65W, while AC plug options ensure compatibility with outlets across the US, Europe and Asia.
Navitas and Spigen have appeared together on the Nasdaq tower twice in 2021 and 2022.