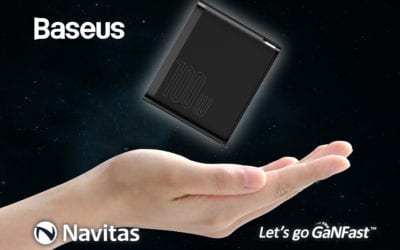 World's first gallium nitride (GaN) fast Charger with Qualcomm QC 5 DUBLIN, IRELAND — (PRWeb) Navitas Semiconductor announced that the world's first...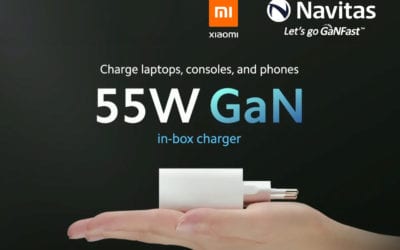 Xiaomi's First In-box GaNFast Charger is a World-Class Charging Experience. DUBLIN, IRELAND -- (PRWeb) – Navitas Semiconductor Limited today...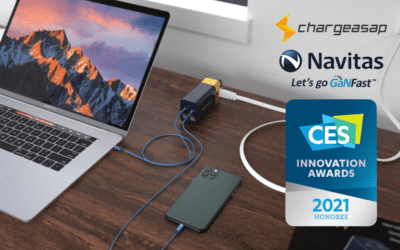 The Omega fast chargers exploit GaNFast's high-speed, high-efficiency performance in high-frequency, soft-switching power factor correction (PFC) and high-frequency quasi-resonant (HFQR) flyback circuits.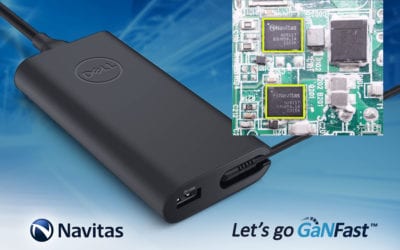 First use of new, fast gallium nitride (GaN) semiconductor to replace old, slow silicon chips DUBLIN, IRELAND --(PRWeb)— Navitas Semiconductor today...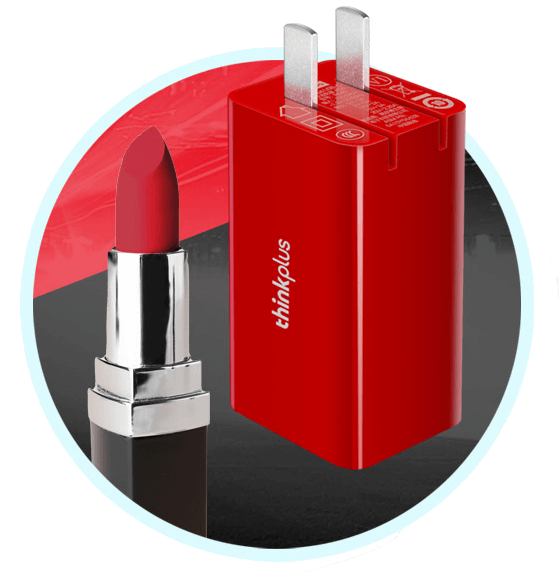 GaN technology is now available in over 100 different chargers around the world. Find your perfect GaN fast charger.
Charge 3x Faster In Half The Size And Weight
What makes GaN so

Fast

,

Small and Light?
Gallium Nitride (GaN) is a next-generation semiconductor that replaces silicon & enables very high energy efficiency and high power in a very small size and light weight.
What is GaNFast? GaNFast power ICs, developed by Navitas Semiconductor, are the fastest, most efficient and most integrated power GaN technology available enabling the fastest, most powerful GaN chargers with the smallest size and lightest weight.